The Choice Is Ours
2014 was amazing and awesome, and yet it was a really tough year for everyone!
Lots of difficult challenges and big life changes and obstacles (internal and external) to overcome.
But we had fun right?
And in the end, we learn the most from those hard times!
I read a lot of books in 2014, including the beautifully sad, Fault In Our Stars while in Phuket, Thailand (laughing out loud followed by an ugly cry while lying under and umbrella on the beach was a first for me).
And while I loved all the other books I read in 2014, there was one in partially that made a lasting impact on me.
It's opening words became something I repeated to myself (and others) over and over again throughout the year, almost like a mantra, that got me though the rough days and helped me to focus on the positive.
And this is it… (read it slowly a couple times and really let it's message sink in).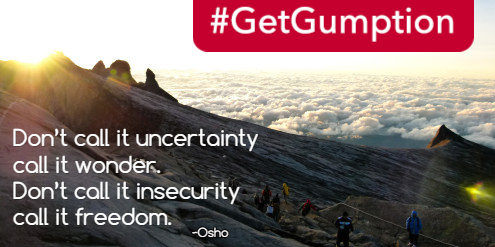 Don't call it uncertainty—call it wonder. Don't call it insecurity—call it freedom. ~Osho
How does that make you feel?
Do you agree?
Have you experienced a time in your life where you didn't feel as "certain" or "secure" but you felt more freedom and wonder?For me 2014 was all about letting go of certainty.
Learning that "certainty" doesn't really exist and that trying to go after it or grasp for it is futile.
But as I explored my feelings of uncertainty, I was able to feel more creative, more freedom and more joy when I allowed myself to just let go of wanting to be certain…
And yes, there were definitely many days that I didn't do this…. and several difficult moments and emotions like "panic" or "fear" that rush in like a wave that would drown me.
One thing became clear:
We are the only ones that limits ourselves, in our thoughts and in our actions.
So, in 2015, how will you live? 
Will you attempt to pursue certainty, to feel certain?
OR will you embrace the unknown and welcome "wonder" and "freedom" and all the MAGICAL things that can happen when you do?
The choice is yours…
 For me, I'm choosing the latter.It won't be easy, but it will for sure be an adventure!Will you join me?
​
– Jacqueline
You made it!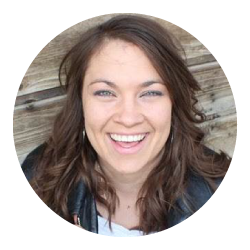 Jacqueline is a Performance Coach and Consultant to entrepreneurs, top performers and creatives.
She's on a mission to support and help her clients to